FACILITIES FOR ACCOMODATIONS (LODGING) - FOR BOTH GIRLS AND BOYS (SEPARATE).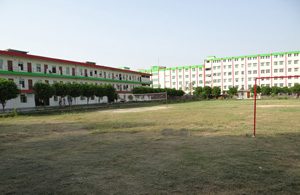 The Hostel provides comfortable, well ventilated and fully furnished home like environment and experience for the students coming from across the cities and states. Adequate security, telephone facilities are available.This would help students concentrate fully on their studies and career development in a conducive atmosphere.Separate well furnished Lodgings for boys and girls, independently equipped with all types of modern amenities to keep students physically fit.Mess facility is provided on no-profit & no loss basis.The Hostel authority caters Hygienic and Nutritious food for the students,keeping in mind that their health and hygiene is of utmost importance and priority.
RULES AND REGULATIONS OF THE HOSTELRULES AND REGULATIONS OF THE HOSTEL
For admission to any hostel, application sould be forwarded directly to the Dean, Student's Welfare in the prescribed form within 7 days of admission.
Unless until the student is enrolled into the college,he/she would not be provided admission into the hostel.
A candidate would generally be admitted only for one semester and request for change/exchange of hostels and rooms could be entertained after one semester, subject to proper code and conduct of the boarder. The Candidates are not allowed to change/exhange their room without the approval of the Hostel Authority.